Vermont's Farmhouse Jerky
Tender with a little snap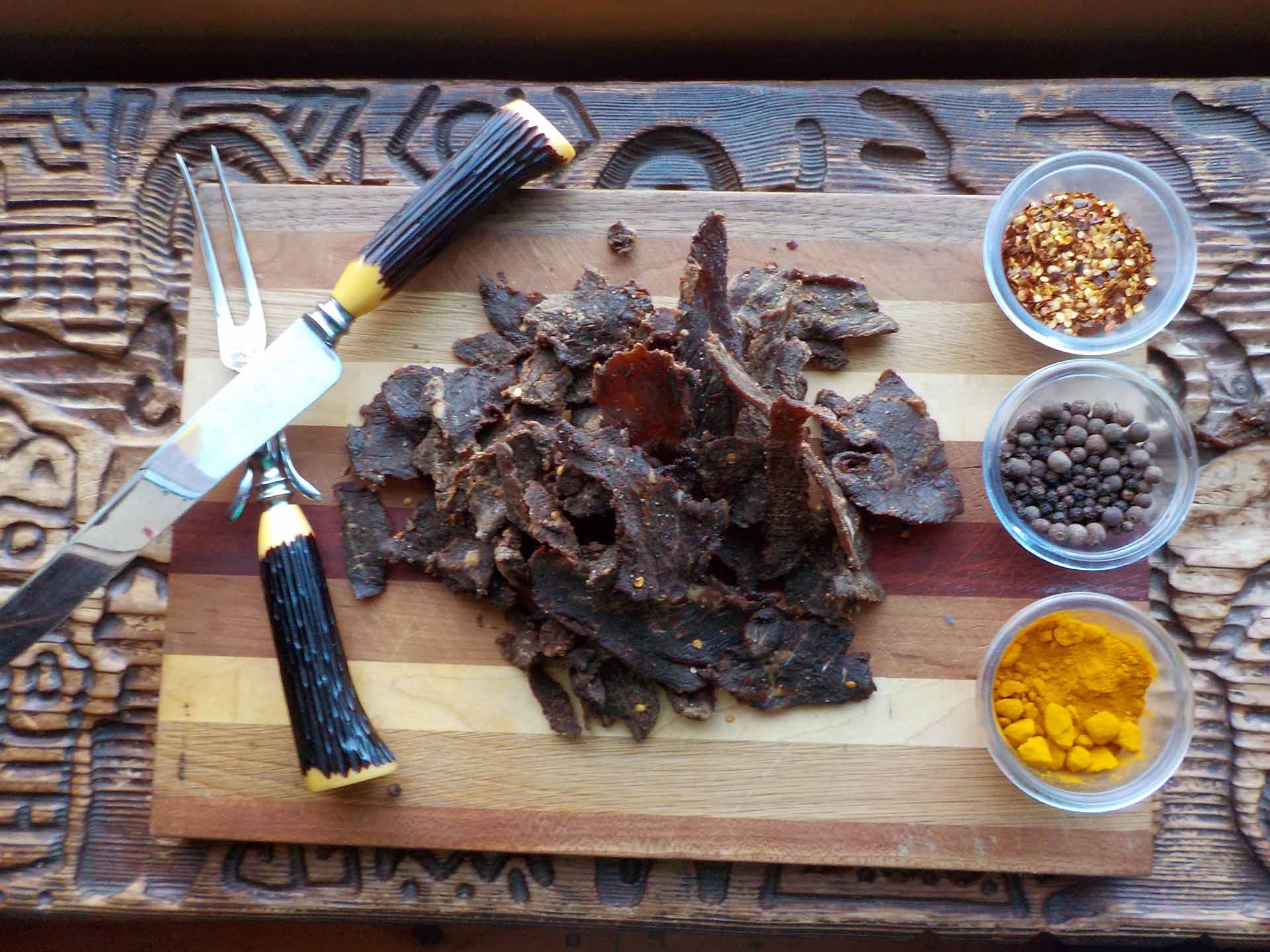 Vermont's Farmhouse Jerky
Tender with a little snap
Fuel On the Go, Healthy Jerky for Active People
Hand-cut, Chef-created Jerkys
Soy and Gluten Free
COWBOY JERKY
The texture has a bit of a snap which we believe stays with the old world formulas for beef jerky. We call our jerky, "Cowboy" jerky, because of its look, texture, flavor, stability and aroma. We take pride in our family operation which has been producing the finest cured meats since 2012. Our facility is in the Green Mountain state of Vermont. Our USDA facility allows us to ship nationally and we are proud to be considered the best Beef Jerky on the East Coast.
NO ARTIFICIAL ANYTHING
No additives, no msg, no nitrates, no anchovies, low sodium, low fat, low carb, high protein. You can take our jerky anywhere and it is a wonderful source for an energy boost, snack.
Complements with your favorite beer.
FINEST QUALITY BEEF
Our award wining beef jerky starts by selecting the finest quality choice beef eye-round. Sourcing our beef is very important. We only buy from local and national butchers that raise their beef humanly. I personal inspect all facilities and check every eye-round for quality and marbling.
HAND CRAFTED
Our jerky is minimally processed and hand crafted to extreme specifications. Once the beef is hand cut we marinate our beef with only the best sourced ingredients. We use organic soy – Tamari, which only has 4 ingredients instead of 13 in soy. Our Worcestershire is also organic, made with only quality molasses, corse sea salt, brown sugar and vinegar. Furthermore, we source our spices from around the world. The way we marinate our award winning beef jerky begins with a no less than 24 hour marinade, thin cut beef, natural smoke, Gilroy garlic and pineapple juice.

"We received our jerky right before Christmas and it was awesome. I have some as stocking stuffers and everyone loved it. I saved money on shipping by purchasing more. Very good flavors as I got a mix of flavors from sweet to spicy. I loved everyone I've had. Going to order more today."
"Pierre's jerky is a local Vermont made product with organic ingredients, and it's low sodium! It's by far the best jerky I've tried. Thank you, Pierre! I know you put the love in this!"
"Had the opportunity to munch on Vermont's Farmhouse Jerks… amazing taste, texture and kick… but coming from a graduate of the Culinary Institute of America.. should not be a surprise."
"The best jerky I've ever had. I'll be getting more."
"WOW! As an avid Jerky maker myself, I am very critical. This is definitely impressive Jerky from beginning to end. Wonderful initial scent when you open the package, awesome flavor and perfect chew. Keep up the great work!"
"This guy knows how to make jerky. It is fantastic!"
Ask us about Speciality Meat Processing 
Our Chef is available to work with your game or other speciality meats.  Please inquire.