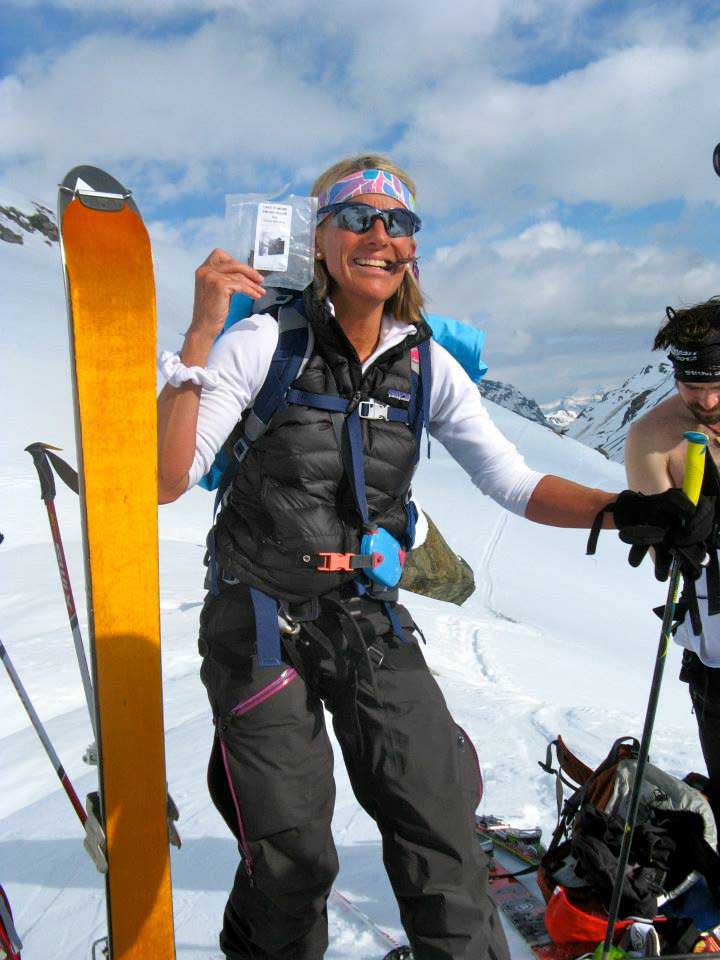 The Story of Vermont's Farmhouse Jerky Company
Vermont's Farmhouse Jerky started 7 years ago in Lake Elmore Vermont. Throughout the years, I have refined my technique, and recipes which are all original to my taste. There have been many name changes to my business. Known as Lake Elmore Smokehouse, Elmore Smokehouse, Vermont's House of Jerky and finally Vermont's Farmhouse Jerky Company. It began as a hobby. I was tired of paying high prices for marginal product. I developed over 25 flavors. Unique flavors like – Madras Coconut Curry Jerky, Red Thai Lemongrass Jerky, Truffled Jerky, Lemon Pepper Jerky, Chipotle Cilantro Jerky to name but a few. I am currently only selling 5 of my top sellers. Regular, Vermont Maple, 4 Pepper, Teriyaki, and Maple Wood Smoked BBQ Jerky.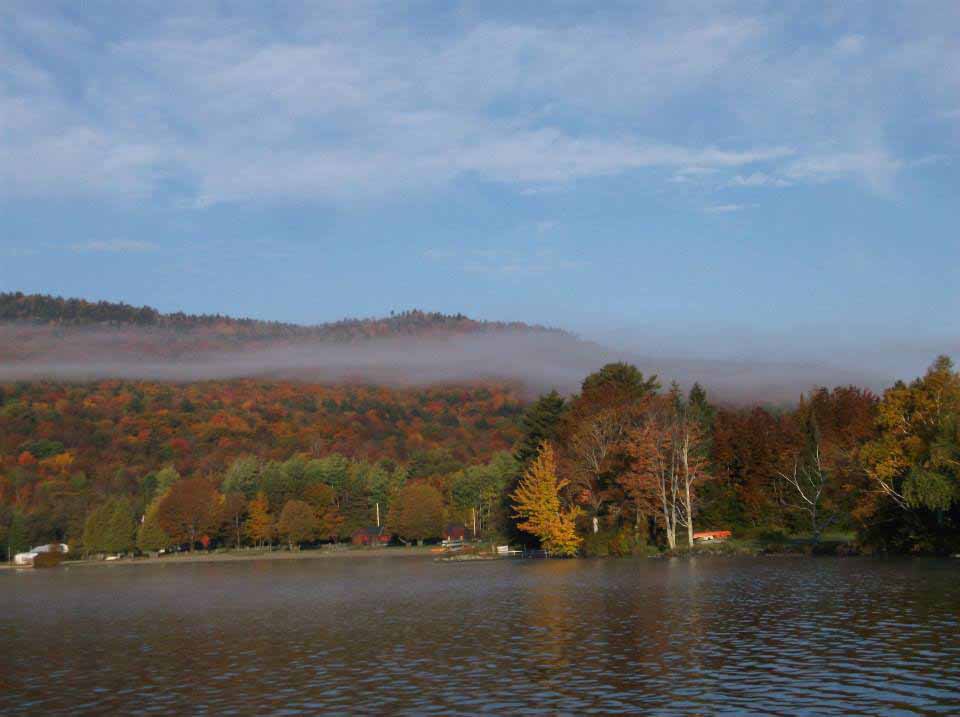 Obsessed & Innovative
I am an avid outdoorsman to this day, and jerky was always the first choice for a great high protein, low sodium, low fat energy booster for me and my friends. When I started my venture to create the world's best jerky, I helped pay the bills as a Bar Manager in Stowe Vermont. This gave me the chance to involve my patrons as jerky testers. They gave me tons of honest feedback on spices, flavors, textures, thickness, etc. I have literally given away hundreds of pounds of Jerky refining, taste testing against my competitors, testing packaging, label copy, ingredients etc. I started getting a local reputation for my Beef Jerky. This is how it all began. Next, a local hardware store ask me to sell them some. Not knowing all the USDA guidelines, I did. This was the first sale, a big break that I got to be where I am today.
Today I have built a USDA production kitchen, processing, packaging, distributing and offices in the great state of Vermont. 89 Center Road, Essex Junction Vermont 05454.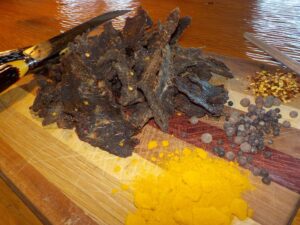 I have a limited staff and am obsessed with quality. I admit, I drive them crazy because I am all hands on. I have created precise, small batch processing techniques, and an ingredients list with items like organic soy – Tamari, and organic, homemade Worcestershire sauce. I use local ingredients, meat for sure and of course Vermont Maple. No MSG, no nitrates, no artificial anything. I use raw cane sugar, and only quality spices. There is NO nitrogen injections into my packaging (large processors use this as a preservative). I vacuum seal all my beef jerky, so I do not need an oxygen absorber (the little package in jerky that warns not to eat). I call all my jerky "Cowboy" jerky. Old school formulas preserved literally for years if seal not broken. However, I do put on my packaging to refrigerate after opening for legal purposes. 100% made in the USA and proud of it. Military professionals love my jerky, hunters, skiers, snowboarders, carpenters, hockey players, basketball players, soccer players, bikers, hikers, swimmers, runners, campers, climbers, rollerbladers are all huge fans of Vermont's Farmhouse Jerky Company. Stays dry, preserved for years, high energy packed, low salt and sugar energy booster. There is no age limit to those who enjoy jerky. From the very young to mature. I am committed to stay quality focused. All made in small batches here in Vermont. It is a family operation.
About Pierre Mesa
I am a foodie! I was introduced to wholesome food by my mother. Growing up in Telluride Colorado, I was exposed to the outdoors at a very young age. Downhill skiing, x-country skiing, river fishing, lake fishing, camping, hiking, mountain biking, snowmobiling, snowshoeing, later came snowboarding, creek surfing, baseball, soccer, football, basketball, water polo, hunting – elk, deer, duck, geese, grouse, pheasant, and rabbit.
I was always interested in cooking. Learning how to cook wholesome food came from my French Canadian (Pierre), and Columbian (Mesa) heritage. My dad would BBQ and my mother did everything else. My older brother introduced me to Jerky at the ripe old age of 10! Not beef Jerky but Elk Jerky. I was hooked.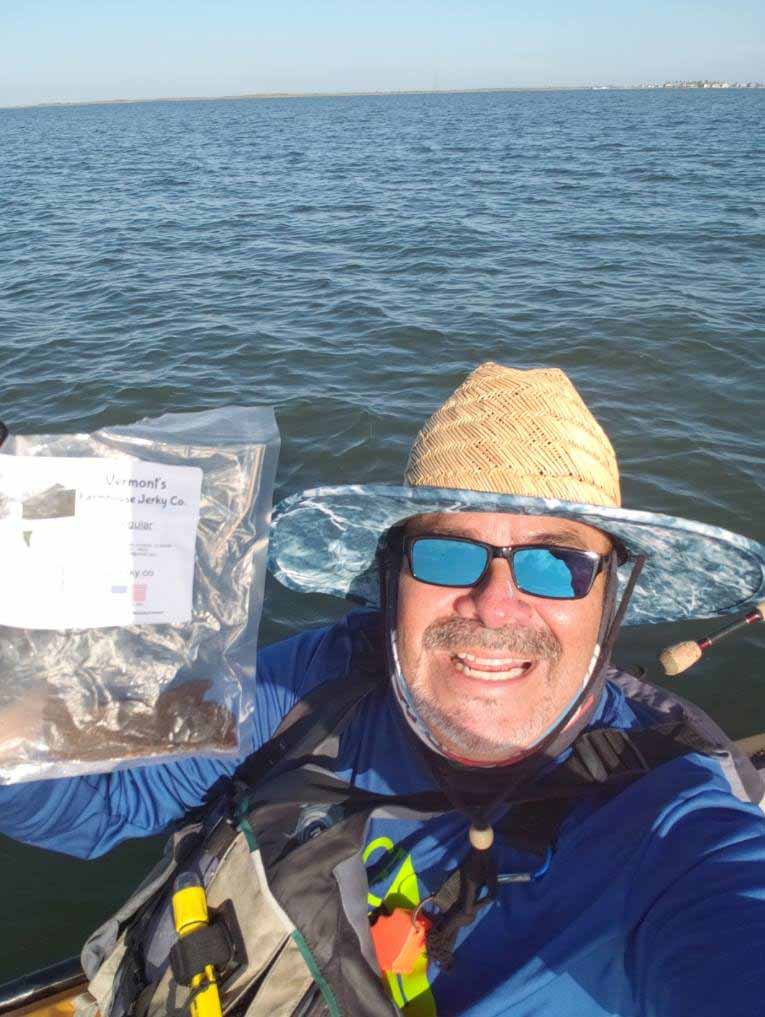 I graduated high school from Telluride high in 1987. I went to my first year of college at Ft. Lewis College in Durango Colorado (mountain bike capital of the world), so I thought. Furthermore, I could ski at the local resort. Purgatory ski area, only a 20-minute drive away.
I received my first degree from Cabrillo College in Santa Cruz California in Culinary Arts. I began my culinary career at Aragona's Italian Bistro. The areas number one Italian restaurant. Knowing I wanted more, I applied to the Culinary Institute of America (CIA), in Hyde Park New York – arguably the best Culinary school in the world. I was group leader for all four semesters and graduated top of my class, achieving the accomplishment of the Richard A. Keating award for the student most likely to succeed out of 80 graduates. Upon graduation I became a fellowship teacher in the CIA at their 4-star school restaurant – The Escoffier room. I threw myself into classical French Cuisine for two years.
After my wonderful experience at the CIA, I was recruited by The Rio Suites Hotel in Las Vegas, Nevada. I was picked to open the new high-end restaurant called Fiores. From there my career took off. I was fortunate to have worked with some of the best chefs in the world including- Maximes in New York, Charlie Trotters, Michael Ciurollo in the Napa Valley, Cindy Paulcyn all over the bay area in Northern California and many others. I was committed to food. I lived food, I dreamt about food, I was 100% devoted to my passion. My blood oozed food, restaurants and customer service. I was a kitchen rat for many, many years. Kitchen Confidential, a book written by the late Anthony Bourdain, was a huge influence on me, and I wanted to learn every type of cuisine. French was my roots. I learned, Southwest, Cajun, Chinese, Thai, Columbian, Mexican Greek etc. You get the point. It is when I turned to AMERICAN CUISINE, my passion for BBQ and Jerky became obsessive.
My father was the man who introduced me to BBQ. My father would BBQ anything and everything. Not only that, but he was the guy that had to use wood or charcoal. NEVER lighter fluid, or gas grills. To this day I am still only using natural Maple wood from my farm in Lake Elmore Vermont.
Try our Jerkys for Yourself